posted on
September 19, 2013
by
Women in Wireless – Spotlight On: BestBuzz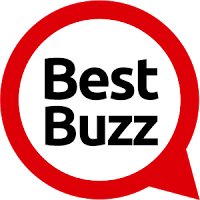 Carrie Layne, CEO of BestBuzz, was recently featured in a spotlight piece about our company and the mobile landscape by Women in Wireless.
Women in Wireless is a nonprofit organization that empowers and develops female leaders in mobile and digital media. They do this through inspirational panels and webinars, leadership development, mentoring and networking. We also support charities that are aligned with our mission.
From the article:
Company: BestBuzz
Founder: Carrie Layne
Locations: Dallas and New York1. What is your "elevator pitch"?
BestBuzz is a social amplification platform that uses mobile engagement points, like image recognition, to bridge print and digital communication channels. Partners use the platform to deliver exclusive content and rewards to customers for generating word-of-mouth buzz with social media. By "adding a layer of buzz" to traditional paid and owned media, brands create a direct line of communication to customers, greatly increasing earned media value. They also gain a wealth of knowledge and consumer insights (time/geo-location analytics, social data, mobile device usage, etc.)
2. How did you get started?
I've always been fascinated with communication- verbal, non-verbal, the psychology, the creative, the tools, and the technologies- so it makes sense that I earned my degree in Advertising from the University of Texas at Austin. I worked at Saatchi & Saatchi Interactive SF during the "dotcom" days, several successful tech startups in Austin, and then moved to the Cayman Islands. Following the aftermath of a Category-5 hurricane in Cayman (Hurricane Ivan), I had the rare opportunity to experience a life without technology, surviving nearly two months with no power or water. I call it the perfect storm because my experience in digital marketing and my passion for communication collided. I launched my first startup in 2005, focused around online digital media. My vision has stayed the same, but I got lucky when mobile and social technology completed the missing pieces to build a nearly perfect communication channel through BestBuzz. Luck is when preparation meets opportunity.
3. Where do you see the mobile landscape in 5 years?
Mobile is the fastest growing segment that we've ever seen, so right now I feel like it's the new "wild-wild-west". It's exciting and overwhelming how much information we have at our finger tips 24/7. We'll probably stop calling it 'mobile' and just take for granted the ease of access integrated into our daily lives. The devices may change in form, but their functionality will have improved to be a necessary component to modern existence, much like automobiles and light bulbs did in their eras.
4. Any wisdom you can share for aspiring female entrepreneurs?
You hear people say it all the time, but do what you love. If you don't know what you love, then ask yourself what you love doing on weekends because this is what you will be doing. Passion will be what keeps you going through the tough days, and it will be what ultimately makes you successful. To quote someone famous, "It ain't about how hard you can hit. It's about how hard you can GET hit and keep moving forward. How much you can take, and keep – moving – forward."
Read the full article
here
.
Do you have any questions for our CEO? Leave comments below!
Share and Enjoy