posted on
February 8, 2013
by
Tech Cocktail supports the Dallas Startup Buzz
Tech Cocktail and Startup America joined forces last night to support and honor The Hottest Startups in Dallas, Texas.  The event was buzzing as media, investors, job seekers, and entrepreneurs gathered at the hottest co-working space in Deep Ellum, The Common Desk, to take a peek and learn more about the 10 hottest startups in Dallas.
Featured Dallas Startups included: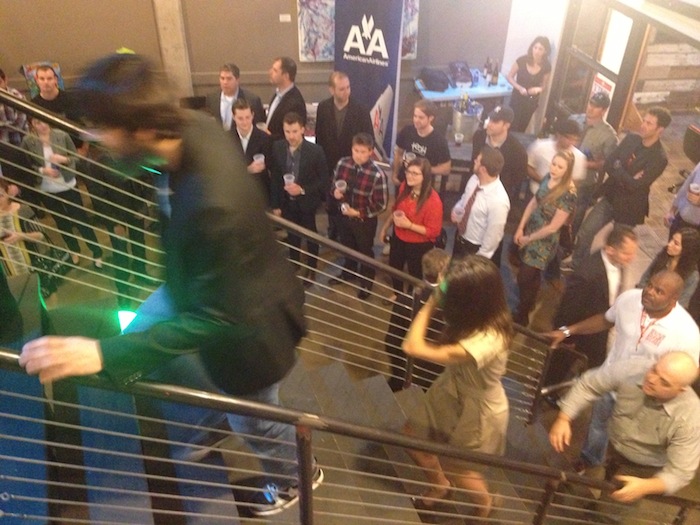 During the event, the 10 startups were given a booth to display their innovative products and services to attendees, which included other startup teams, investors and key Dallas community business leaders.
Tech Cocktail has been of great support to BestBuzz founder & CEO, Carrie Layne, by covering topics ranging from the highs and lows of startup life to entrepreneur tips and advice.
Carrie Layne says, "It's exciting to see buzz around the tech startup scene happening in Dallas. After years of being in the space, I have seen it grow tremendously over the last several months.  I feel like Dallas entrepreneurs are finally getting the recognition and support from invaluable organizations like Startup America and Startup Texas.

Support from organizations like Tech Cocktail, Startup America and Startup Texas has helped in growing the Dallas hot bed of entrepreneurial activity, which is now thought to include at least 180 companies!
As you will see in this featured post in The New York Times about Startup America: Helping Start-Ups With Local Support and National Networks, the initial focus was to provide support to startups through deals on goods and services, like 40 percent off FedEx shipping and free flights onAmerican Airlines. But the group quickly realized that startups needed more practical help, like sharing best practices and networking. It is initiatives like these that spawn great Tech Events in places such as Dallas. Did you know? Startups in Texas generated over $300 million in revenue for the Lone Star State. If you are interested in learning more, click here.
BestBuzz gave attendees who downloaded and scanned their innovative QR codes at the event a chance to win cool prizes. They are generously extending this competition to readers of this blog. So be sure to Text BUZZ to 63566 and scan the QR code with the BestBuzz app and enter your details to win. You can also request a demo to see how BestBuzz can make your mobile marketing and social reward technology up to 25X more effective than other tools.

Share and Enjoy