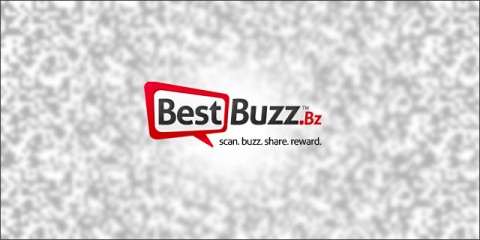 BestBuzz was featured on Tech Cocktail April 2, 2013. Link to the original article is here.
"Every business owner will tell you that word-of-mouth is the best form of advertising," says Carrie Layne, CEO and founder of BestBuzz. The problem Layne sees is that traditional word-of-mouth is slow and data-less. BestBuzz brings word-of-mouth into the tech age.
Layne's integrated marketing service offers a start-to-finish solution for promotions and campaigns. Not only can businesses reward customers for increasing visibility for their brand via all (not just major) social media through BestBuzz, businesses can also use SMS text, NFC tags, geo-fencing, augmented reality, QR codes, and social media to engage their consumers.
Anytime a consumer interacts with any of these mobile entry points, whether it is consumers tweeting about their brand or loading an NFC tag, BestBuzz mines that data. Metrics include scans, social impressions, clicks, duration of engagement, and more. Analytics will help brands understand what offers or engagements make their consumers want to share, leading to improved results.
All the data is available through the BestBuzz dashboard. Soon, businesses will be able to export to an Excel spreadsheet or create a visual infographic of their brand's activity. Layne knows that the only way for businesses to keep their "buzz" bustling is for BestBuzz to continue to offer all aspects in one platform.
That's why BestBuzz is focused on improving their technology ahead of the industry. BestBuzz wants to bridge the gap between the physical and the digital by pushing technologies like augmented reality and NFC tags in fresh directions and further distances.
Layne revealed that BestBuzz has five patents pending that will "disrupt the market." Soon, BestBuzz could offer a total 360° mobile experience that would allow businesses to forgo mobile applications and their capital costs.
Carrie Layne and BestBuzz will be presenting at Integrated Marketing Week in New York this June.
BestBuzz was a showcased startup at our Tech Cocktail Dallas mixer.