May the Fourth Be With You – and Your Star Wars QR Code
May the Fourth is just another day to non Star Wars folks, but to closet Jedi's everywhere, May the Fourth (be with you) is a day to celebrate the beloved Star Wars movies in a way only geeks can.
As technology advances and Star Wars gatherings become easier to organize, BestBuzz takes a look at some of the most innovative ways in which you can celebrate with your fellow members of the Empire during this year's May the Fourth events.
BestBuzz
Being in the QR code space, we had to get involved. Text BUZZ to 635-66, follow the link to download the BestBuzz app and scan our Death Star shaped QR code to learn some fun facts to amaze your friends with on May the Fourth.
 Disney
This year on May the Fourth, Disney's Hollywood Studios will host a "Limited Time Magic" event. This is a natural next step for the company that has just announced they will be releasing a new Star Wars movie every year starting in 2015. Until then you can click on these adorable videos from the Disney website.

What do I wear?
Check out our cool Star Wars Pinterest board for the latest in Star Wars apparel and gifts to wow your friends as you greet them with the phrase "May the Fourth be With You":
May the Fourth Exercises
None of us want to gain the figure of Jabba the Hut, so exercise is important!
Why not try out some of these Star Wars Yoga Moves on May The Fouth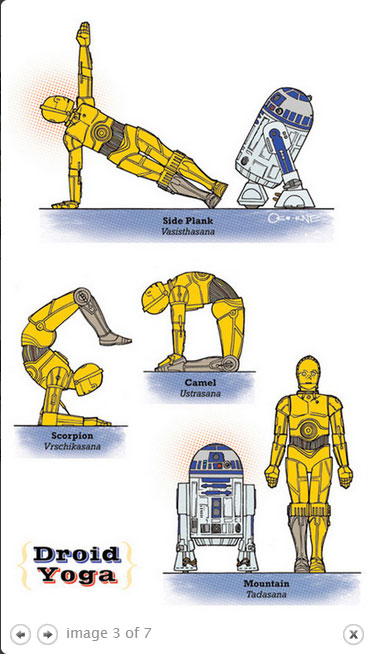 Get Tattooed
One tattoo shop in Minneapolis is offering tattoos between 50 and 100 dollars to forever commemorate the special day. Appointments start at noon, but dont bank on using Jedi Mind Tricks to get you booked in click on this link and call.
Tell us: How do to celebrate a day of Galatic proportions? Do you have a favorite character that you will dress up as? Let's discuss below.
Share and Enjoy