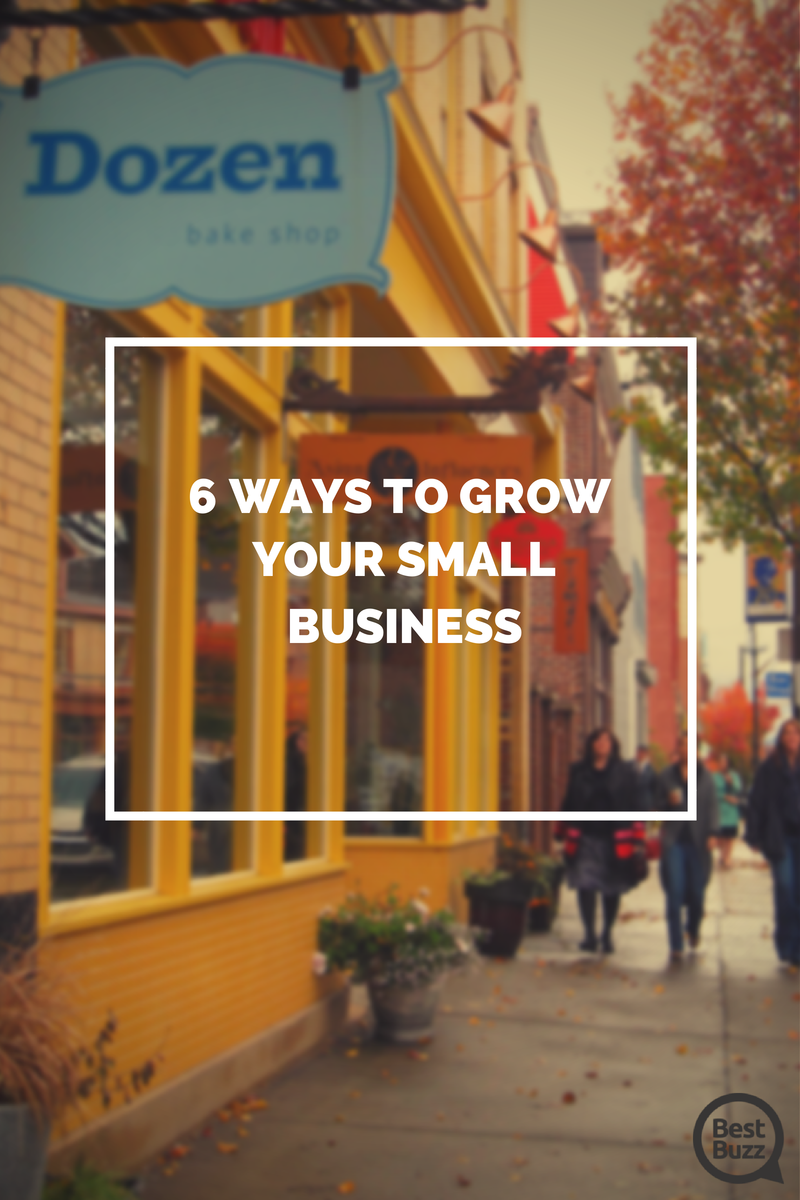 As a small business owner you are responsible for a lot more than paying the bills. It is your job to make sure your business is a success. Understanding that your time is limited and very valuable our team put together these 6 digital marketing tactics to live by. Weather your just branching out into mobile marketing or just looking to change up your current digital efforts these six tactics are sure to get your creative juices flowing.
1. WORD-OF-MOUTH
Word-of-mouth is a tried and true marketing tactic and it is becoming a hot commodity in the digital age. More and more consumers are becoming resistant to traditional marketing tactics and are instead turning to their social circles for information on where to shop and what to buy. Where before you were hoping that your customers were telling their friends and family about you now you have the capability to see it and track it in real time on social media.
2. E-MAIL MARKETING
Mass e-mail is not the solution as the name of the game is quality not quantity. Send out targeted e-mails that spell out how your business, product or service will solve an urgent problem for this specific segment of customers. Remember that the most effective e-mail campaigns create an emotional connection to your solution.
3. CREATE A MOBILE FRIENDLY EXPERIENCE
If your website isn't optimized for mobile and tablet use then you are losing customers. 55% of consumers say a poor experience on a mobile site hurts their opinion of a brand overall. Incorporating a responsive design into your website will allow your customers to interact seamlessly on every device.
4. TEXT/SMS
Once you have your customer's attention and they have opted-in for updates, you can send out segmented text campaigns to alert customers to new locations, promotions, events, and sales.
5. QR CODES
A QR code or quick response code is what we like to call a super barcode that unlocks more than just a website. Customers can easily scan your code with a QR scanner which can be downloaded for free to any smartphone device. Once scanned, a QR Code will launch an interactive mobile experience and give your customers a chance to learn more about your business, enter contest, collect coupons, find you on social media, and spread the word about how great your business is. The best part is that you can put a QR code pretty much anywhere including on your business cards, ads, flyers, table tents, and in your email signature.
6. BE ACTIVE ON SOCIAL MEDIA
Is your small business on social media?  The obvious answer is yes, but not every social network is created equal and blanketing the same message across all of them will not bring you the results you desire. The real question is which social channels are right for your business? Before you determine what social networks are best you have to define your audience, goals, and business objectives. The beauty of living in the digital age is that you can track everything. That means you can let the data tell you what your customers are responding to and what turns them off. Social media is a way to connect with your customers on an emotional level and tell your story. Be smart, be creative, and most of all be you.
Learn How To Grow Your Business In The Digital Age!
Feel like your business is a bit behind in the social media sphere? Register for the Grow Your Business in Just 30 Minutes webinar to get all the tips and tricks you need to know to optimize your social media strategy. Click the "Register Now!" button to register for the Grow Your Business in Just 30 Minutes Webinar.