The Incite Summit is your best opportunity to network and learn from the brightest marketers from the biggest brands in the world.  This conference will discuss how to:
Hit them when they're listening:  How to prioritize and use the plethora of new channels to achieve your marketing goals
From campaigns to engaging stories:  Produce relevant, engaging content to drive deeper engagement – and sales
Build unique customer experiences:  Move from insight to action, and create personalized, engaging experiences
Big Data-driven creativity:  Sift the flood of data for actionable insight to drive better marketing
Use Discount Code: CL150 to get $150 off your #InciteSummit West tickets HERE.
The speaker roster gathers decades of proven experience at the cutting edge of brand marketing.  Incite's robust, skeptical approach will help you map a path into uncharted marketing terrain.
What do you get if you attend?
An unrivaled collection of CMO Keynotes: Chief Marketing Officers will give you exclusive insights on how they use proximity to customers to deliver more effective marketing; build unique, personalized customer experiences; produce high quality, relevant content to drive engagement and make the transition from campaigns to telling brand stories.
Laser focus on the core issues you face: Every session has been assessed, approved and improved by feedback from hundreds of your peers. They cover only the most critical issues you will face in 2014 – from content to collaboration; big data to measurement; real-time marketing to customer-centricity.
Meet all the right people in one place: The Incite Summit is built for senior marketing executives at large brands. You'll get to meet with peers facing similar challenges and work with them to find solutions you can use back in the office. Over 75% of our audience is made up of large brands – and previous attendees include L'Oreal, Chobani, Citi, Whole Foods, Coca Cola, Siemens, Diageo, Barnes & Noble, American Express, General Mills, Cardinal Healthcare, Nestle, Disney and many more.

An exclusive community of brand marketers – get inside the clubhouse
The Incite Summit is a forum for peers to debate tough questions on the future of marketing together. Incite is an intimate gathering of marketing insiders from large brands.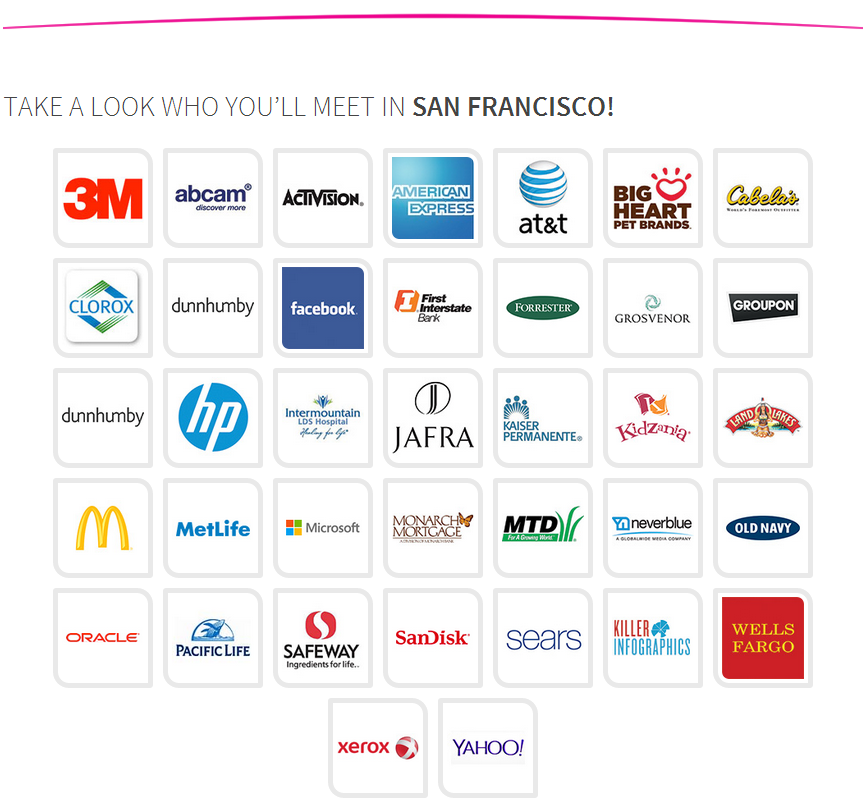 A cutting-edge, dynamic and collaborative experience
Every topic up for discussion is suggested by your brand marketing peers. The agenda evolves right up to the day of the Summit – guaranteeing the most cutting-edge, relevant and insightful discussion you'll find anywhere.
A track record you can trust
96% of past attendees found insights they could use back in the office at the Incite Summit. 86% are likely to recommend the Summit to peers.
And these people are your peers. 75%+ of  attendees are marketers working within large brands.

But wait, it gets better
We got you an exclusive deal from our friends at Incite. Are you ready to work with, and learn from, the brightest marketers in the world?  If your answer is YES, then use Coupon Code CL150 at checkout to receive $150 off your ticket!