20 Shocking Social Media Statistics! [INFOGRAPHIC]
Did you know that for every hour a person is online, they spend over 25% of it on social networks? Or how about every month YouTube has nearly 4.5 million hours of video uploaded? These social media statistics are not only shocking, they also give you great insights on how much effort you should be putting into social media marketing. Thanks to the great people at Top Dog Social Media, we have 20 powerful stats in the easy-to-follow infographic below.
Here are some that we found most interesting: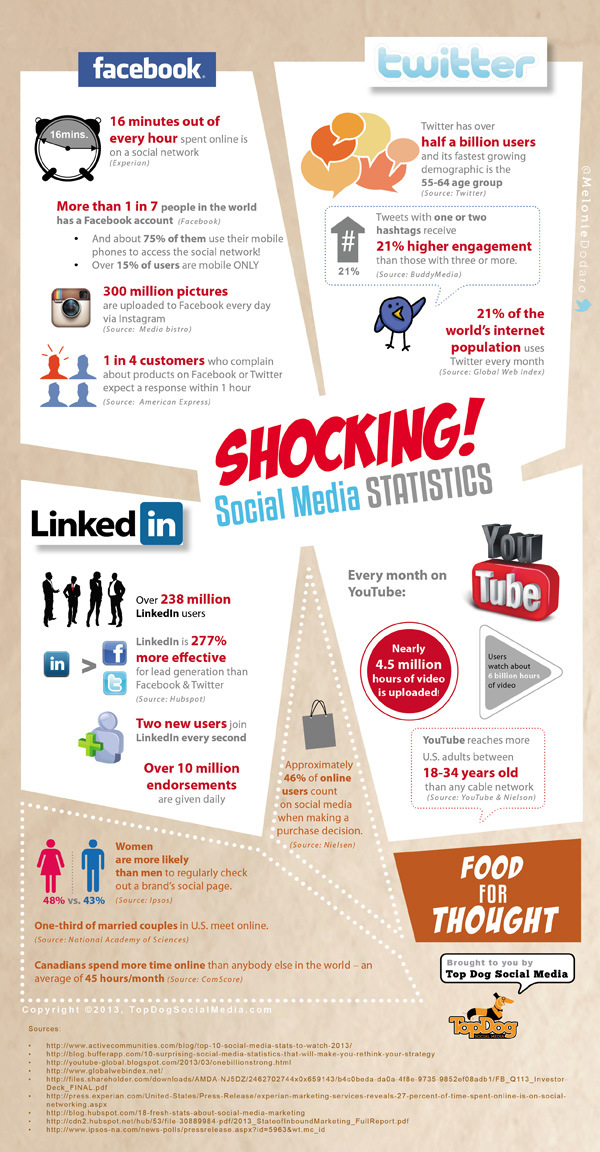 Struggling to take advantage of this social media driven world we now live in? We'd love to help you out. Request to speak to a BestBuzz team member today! We'll walk through your current strategy and make suggestions based on our extensive knowledge of social and mobile marketing. When you're done, you'll have a great start to a new social media plan that drives results. Click the link below to get started.
Share and Enjoy