posted on
February 19, 2013
by
QR Codes get Fashionable at Fashion Week 2013
These days QR Codes are not just for McDonald's or ketchup bottles. During the 2013 Fashion Week in New York they found their way to the runway and are now part of the latest fashion trends by the likes of Vivenne Tam and Dita Von Teese.
Vivienne Tam, fashion designer and author of China Chic has used QR Codes in her Fall 2013 collection (image below). During New York Fashion Week some of the QR Code prints were difficult to scan, whilst being strutted on the runway, but at least one resolved to the designer's website. See more here.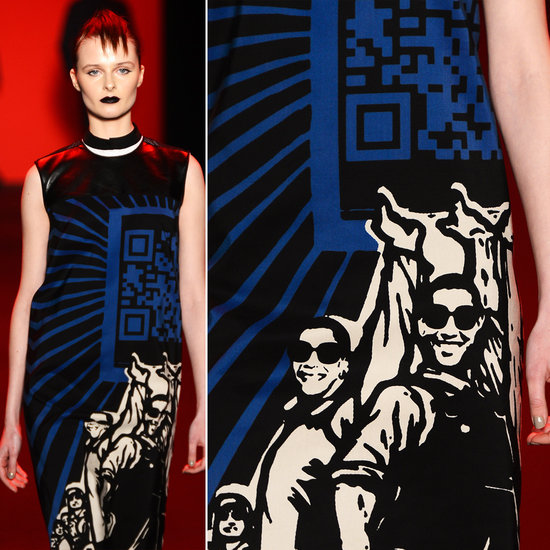 Dita Von Teese uses QR Codes to Connect fans.
Von Teese has sewn QR Codes directly into the lining of her dresses. As you will see on PSFK blog the QR Code links to her twitter account that she personally maintains.
How

BeautiControl

and BestBuzz reached thousands at Fashion Week in New York:
During NYC Fashion Week, BeautiControl used QR Codes to drive their mobile marketing campaign to industry influencers and in turn reach hundreds of thousands of potential users. This is how they used BestBuzz, the leader in Social Reward Technology, to reach those new customers.
If your fashion needs to get #BUZZED then contact the leader Mobile Marketing Technology at info@bestbuzz.bz. Download the BestBuzz App today by texting BUZZ to 635-66. Connect with us on Facebook and Twitter.
Share and Enjoy