posted on
February 22, 2013
by
Get Buzzed with us on National Margarita Day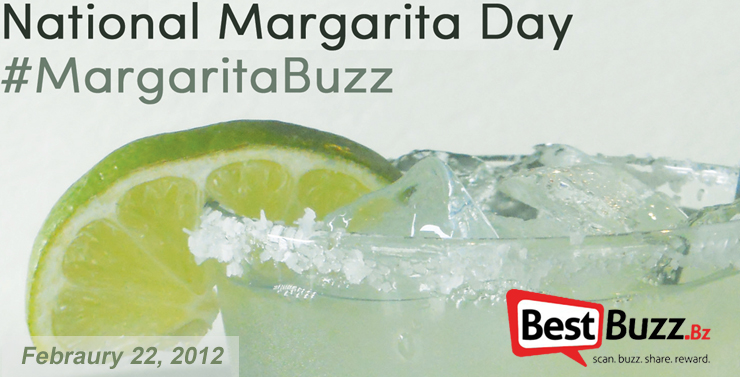 February 22nd is National Margarita Day and superbly National Margarita Day 2013 falls on a Friday! We all know it's, 5 O'clock Somewhere, so before you get your Margarita thirst on we wanted to show you the top 5 places to get the BEST Margarita in Dallas. Why did we choose Dallas? The original Margarita was invented in 1948 by Dallas socialite Margarita Sames, at her vacation home in Acapulco and Dallas' own Mariano Martinez of La Hacienda Ranch invented the the Margarita Machine in 1971!
We think you will agree with us that this picture really sums up National Margarita Day. They call this Margarita, The Big E and Enchiladas has won the Dallas Observer Best Margarita Category! With two great locations in Dallas (Uptown and Greenville Avenue,) there really is no excuse not to get your 5 o'clock buzz on with them. Oh and they are offering FREE Sopapilla all weekend!
If you haven't been to Gloria's before, let National Margarita Day be the day you try their Glorious Margaritas! With locations all over Texas there is bound to be a Gloria s near you!
Want to switch things up a bit for National Margarita Day? Then why not head to Blue Mesa for a Blue Margarita? They have awesome happy hour specials such as $4 blue Margaritas as well as featured tequilas. This month they are featuring Man in Black Tequila from Kinky Friedman. If you scan this QR code with the BestBuzz app you can get a FREE shot glass at the bar!
If your limit is one Margarita, then Ojeda's is the place to be for National Margarita Day. Based in Dallas, Plano and Desoto their restaurants offer quick Mexican food and probably the strongest Margarita known to the BestBuzz team. The Meltdown is priced at $10.75 and as Amelia from our team says, "It will knock you on your butt!" so please drink responsibly.
This is another BestBuzz team fave, based in Deep Ellum, Maraca's is a great Happy Hour stop for us! Every Friday house Margarita's are $3.50 and there is live music from Chilo and High Energy. This, Latin-Jazz, Blues and Flamenco ensemble have been playing for the last 20 years and their music never fails to disappoint a crowd and get you in the National Margarita Day Spirit!
Until you can get to one of our favourite Margarita bars, we will leave you with Margaritaville from Jimmy Buffet to get you in the drinking mood. Please drink responsibly! (We cant say that too much!)
Check out our awesome National Margarita Day Buzz Code we created for the Day which will get you all kinds of cool Margarita hints and tips! Text BUZZ to 63566 and download the BestBuzz app.
Share and Enjoy