posted on
February 19, 2013
by
Interesting digital marketing and responsive design stats
What does responsive design mean to you on mobile?
According to Smashing Magazine, responsive design is the approach that suggests that design and development should respond to the user's behavior and environment based on screen size, platform and orientation. (In other words if a user visits a mobile landing page from their phone it should be easy to use without pinching and zooming in and out and take full advantage of features specific to the context of mobile – touch, call, text, location and mapping, social sharing, etc …)
Last week Econsultancy released an article packed with interesting stats on digital marketing. Today we will focus on the stats from that article that outline responsive design.
Media agencies struggle with responsive design
A new study from the Internet Advertising Bureau (IAB) shows that the key challenges currently facing the media industry are responsive web design and mobile privacy with 53% claiming to have no experience in these areas.
Meanwhile, 49% of media agency employees said they lacked experience in real time advertising and 48% of respondents said that they had no NFC experience.
The perceived lack of internal resource has nearly halved year over year, with only 17% claiming this is what is holding spend back. This figure is down from 33% in 2011.
Tracking and measurement is still an issue among agency experts. However, this has also reduced since 2011 from 54% to 31%.
Read the full article: 10 interesting digital marketing stats we've seen this week
We here at BestBuzz know how much of a challenge responsive design can be for businesses of all sizes. That's why it's thrilling to us and our clients when our platform offers a solution to such a known problem.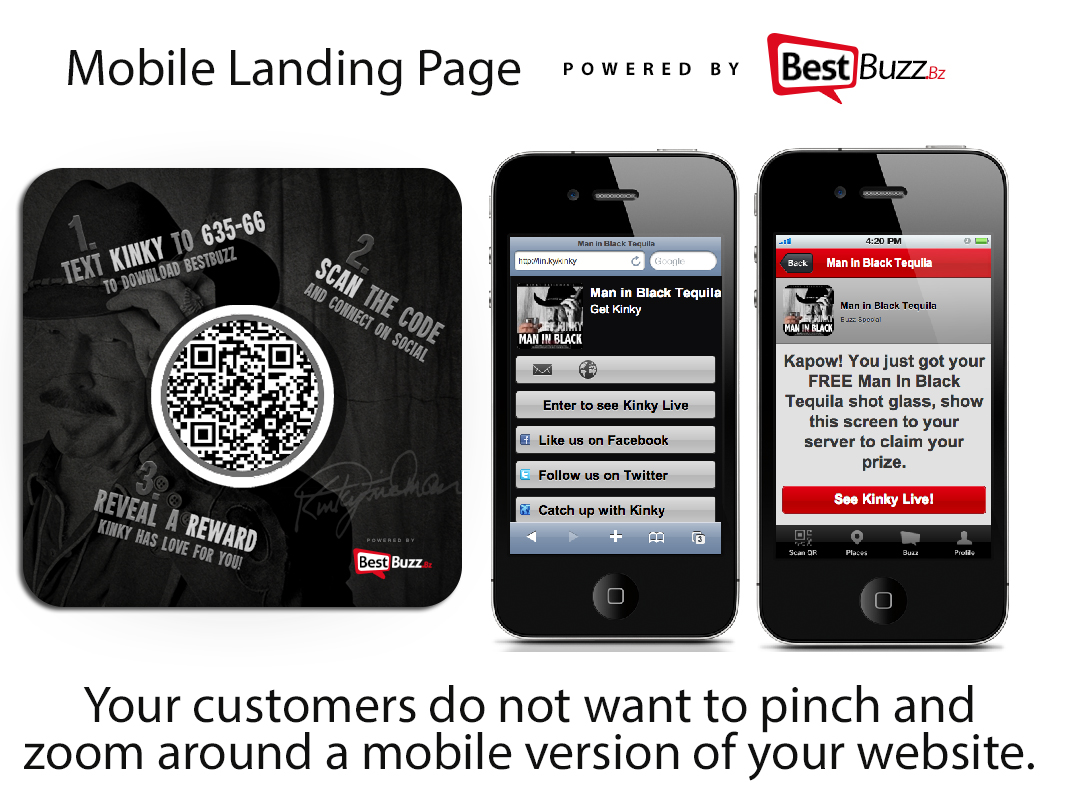 Not only does the BestBuzz platform provide a fully functional and customizable mobile landing page, we link your brand or business message with social networks like Facebook, Twitter, Foursquare and more spreading your reach , and we also provide useful statistics such as the percentage of people who Buzzed-In, shared your message across social networks and which mobile platform they used (Apple, Android, Blackberry and Windows) and much more.

Share and Enjoy