Image Recognition: What You See is Only Half of What You Get!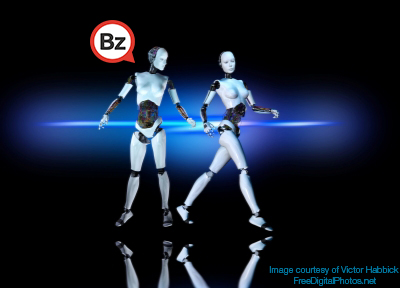 The future is now! Image recognition hit the mainstream with the launch of Google Googles in 2010.  The idea? Pointing your smartphone at an object in order to recognize and learn about what's in your view. Currently, image recognition can identify brand logos, cars, book covers, album covers, artwork, and consumer packaged goods. Even specific frames within movies or videos can be identified (Talk about branding potential!). Once identified by the mobile app, users then have the ability to have a mobile experience, whether it is just to learn more about a product or service, or to be taken to a special promotional page.
Image Recognition software is still considered in its infancy…
However, there are a number of mobile apps readily available to aid you in the age of Point and Learn.
Here are some of BestBuzz's favorite Image Recognition Apps.
HelloVino
Wine Drinkers, raise a glass and toast to HellVino! The app's image recognition feature lets you snap a pic of a wine label to get the wine's tasting notes, ratings and even reviews. This app also aids in helping wine connoisseurs remember the delicious bottle of wine from the night before; just snap a pic and take a quick note so you never forget another wine! HelloVino is available on Andriod and iPhone.
E-Bay Motors
Never has buying or selling a car been so easy.  In early 2012, eBay launched an image recognition option within the eBay Motors iPhone and Android App. The new search tool allows users to identify a car's make, model and year by taking a photo of the back of the vehicle; these are then matched with listings on eBay.  The option has been designed to recognize the unique features found on the back of each vehicle specific to each model. The app has a library of over 1000 vehicles and is 95% accurate with a submitted searching taking less than 4 seconds to complete (Varoom!).
FingerPrint Matcher
Ever wonder who ate the last piece of your leftover pizza? Well, if they left a fingerprint behind, you got them! FingerPrint Matcher compares fingerprints and calculates a similarity score between the pair. Its easy-to-use interface lets you capture a set of fingerprints and compare them for matches. After it's done its analysis, it will calculate the likelihood that these two prints are matches. Rest assured that your leftovers or anything that you value will be a little bit safer when you download FingerPrint Matcher. Sorry Apple lovers, this app is Android only!
Take it one more step forward!
Image recognition is just the first step. Take another step forward and you can use image recognition to trigger augmented reality.  Augmented reality is the process that adds a layer of information onto the world we see, viewable only through technology.  Augmented reality creates a view of reality that is modified (possibly even simplified rather than augmented) by a computer. Augmented reality applications are increasingly used to enhance physical objects with digital information.
Image recognition that triggers augmented reality!
Check out Matt Mills TED Talk: Image recognition that triggers augmented reality

Augmented reality is expected to aid in Google Project Glass that will be released in 2014.
BestBuzz has a dedicated and passionate team who are always striving to be a leader in mobile marketing and social reward technology.    
Share and Enjoy