posted on
August 7, 2013
by
Image recognition brings print to life in the digital world
Connect your print to the digital space with image recognition 
Consolidated Graphics (CGX) is North America's leading general commercial printing company. With 70 printing facilities, 35 fulfillment warehouses and 5 technology centers strategically located across 27 states and Canada. They offer an unmatched geographic footprint with extensive capabilities supported by an unparalleled level of convenience, efficiency and service.
In Dallas, Consolidated Graphics is represented by Graphics Group, who are one of the most respected and trusted printing companies in North Texas and are based in the Deep Ellum district of Dallas. Graphics Group is known for their cutting edge printing techniques for fan engagement with major sports teams in Dallas, such as The Dallas Mavericks. In fact, their recent work has even led them to being featured on Mavs Insider by Fox Sport Southwest.
Debut of image recognition for Dallas' #1 printing firm
Consolidated Graphics and Graphics Group believe print is essential to life. A life in print touches every other life on the planet. Their commercial printing includes books, magazines, brochures, pamphlets, annual reports, displays and so much more. Their clients consist of the top Fortune 500 companies in addition to over 22,000 clients worldwide.
So when it came time to launch their new logo, Graphics Group wanted a new and exciting technology that would amplify the power print has and also ensure its message was propelled from the physical to the digital world, while integrating social media. This is where the exciting new BestBuzz technology fit perfectly.
Try image recognition for yourself
Graphics Group will debut their new logo and the BestBuzz image recognition technology at CGXNAM in San Antonio this weekend.
Attendees that visit the Graphics Group booth will text BUZZ to 63566 to download the BestBuzz app. Then Android and Apple smartphone users can simply hold their phone up to the new Graphics Group logo and scan the image.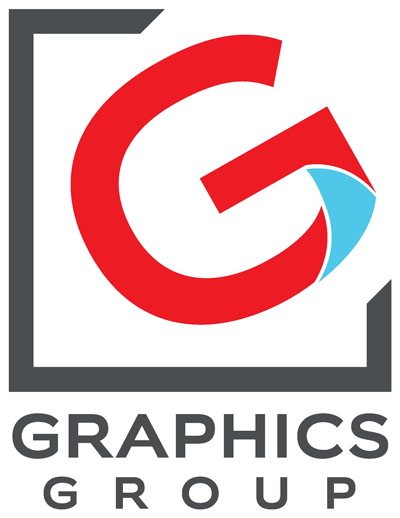 The BestBuzz image recognition app then takes you into a full mobile experience, allowing you to interact with the brand on social media while providing you access to video content and services from the company.  You can even enter to win an iTunes gift card from Graphics Group. (Must be a Leader Development Program Associate present at the GGXNAM event to enter.)
Image recognition is just one Mobile Entry Point available from BestBuzz
Not only does the BestBuzz Image Recognition technology provide an excellent mobile marketing experience for users, it also provides excellent data and analytics for companies that use it. It shows how many people have interacted with them using a BestBuzz Mobile Entry Point, (Such as image recognition, text messaging and QR Codes.) it will also show what types of devices are being used to interact with the company, what social reach is being achieved and how many people are clicking on the company's message on social media. This is important as it now transforms a simple logo on printed promotional material into a way to track print marketing and show how successful it was in driving conversions.
The move to transforming print to the digital world fits perfectly with the Consolidated Graphics commitment to provide customers with the latest printing technology. They currently have the largest digital printing network in the world and develop customized print procurement technologies in-house with CGXSolutions.
Would you like to learn how you can revolutionize your print marketing to make it active in the digital world as well as gain important data and analytics about your customers?
Simply click on the button below to request more information from a BestBuzz team member.
Share and Enjoy