posted on
January 15, 2013
by
Dominos Case Study
WATCH WHAT HAPPENS WHEN BESTBUZZ POWERS A CAMPAIGN FOR A RESTAURANT GIANT IN THE CAYMAN ISLANDS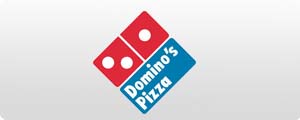 BESTBUZZ REACHED A ENTIRE ISLAND TO GENERATE BUZZ FOR DOMINO'S
DOMINO'S SUPER BOWL GIVEAWAY
Domino's Pizza wanted to do a promotion centered around Super Bowl . They wanted to reach their target market using social media as well as traditional print ads. What did they do? The partnered with BestBuzz and rocked the entire island.
Download our case study to see:
How Domino's & BestBuzz did it
How many social impressions were created
and more..
Share and Enjoy