posted on
March 11, 2014
by
5 Golden Rules of Destination Marketing in 2014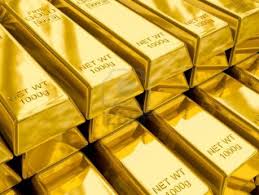 Today's travelers is seeking more than the creature comforts and amenities, more than packaged entertainment and big-ticket attractions.
As a destination marketer, you have your work cut out for you. Instead of selling one hotel, one attraction, or one restaurant, you're tasked with selling a seemingly endless amount of travel experiences when marketing DMOs online.
Rather than visiting travel agencies, consumers have moved to self-researching online when planning or booking a trip. And as anyone in travel marketing can tell you, this digital shift has a monumental affect on your tourism and destination marketing strategy. With customers researching, buying and engaging on their own, the competition online is high for travel marketing. So how can you successfully market your business online to stay relevant and in the running?
Not to worry our team has done extensive research and we are going to share our 5 Golden Rules to Destination Marketing in 2014 with you.
Rule #1: Be Known for Travel Thought Leadership

Providing travel content with lists and photos is a great way to generate social media traffic. Plus, it gives clients great ideas for future travels. One of the hardest things when researching travel information online is that relevant information is spread out among several sites. With internet marketing for DMOs, you need to create a splendid user experience from the very beginning. Make your DMO site the central hub for all information that might be relevant for travelers. In online DMO marketing, you should not be simply a place for puffed up tourism promotions, directory pages of attractions, or banner ads. As part of your hospitality marketing strategy, have sections where people can find out more about your city beyond what is fun for leisure tourists. This includes the local society, traditions, environment, and business. By placing all of this information in one place, you'll make it extremely easy for visitors to learn about your city and culture. Strive to be the go-to source from the start.
Rule #2: Build Relationships

Consumers crave a company they can trust when it comes to travel. Don't focus your travel marketing strategy solely on the sale, but work on building a relationship with your viewers. Engage them in email campaigns and within social media platforms, and don't be afraid to ask for feedback.
Rule #3: Create Cohesion

Online and offline channels work best when they work together. Use your offline marketing campaigns, such as print, to bring your digital campaigns to life. When it comes to your offline travel marketing, always encourage consumers to learn more online.
Rule #4: Enhance Usability

If your customers can't efficiently search on your page, they will have no qualms in going elsewhere. Don't let this happen. One thing many travel and destination marketing sites fail to do is provide an easy to access mobile experience.
Rule #5: Utilize Word of Mouth

In hospitality marketing, the most powerful stories usually come from people who have already visited your city and talk about it. One of the many benefits of social media is that destination marketers can now effortlessly find these brand advocates and see what they're saying. These are the people are who are uploading several vacation photos, commenting on your posts, or writing their own blog posts. With social media, you're in a great position to find your advocates and use their voice to reach thousands of new people.
Want to get the most out of your next destination marketing campaign? Learn how mobile marketing can work for you. Please sing-up for our #TourismBuzz newsletter and we'll send a few buzzin' ideas your way soon. You'll gain great insights on mobile marketing and learn how to become trusted source that informs and inspires travel. Click the link below to sign-up for the newsletter. We don't spam and you can opt-out any time.
Share and Enjoy