posted on
September 26, 2013
by
Ondine
10 Excellent Tips to Enhance Customer Loyalty [Infographic]
You may have the best product, the best price and the best team. But if you have no customers it all adds up to nothing. Reward the customers you have with enhanced and engaging customer service and loyalty activities to keep them happy, so they in turn spread positive word of mouth reach to build your business.
Thanks to salesforce for the infographic which we have bulleted in to topics below:
Offer Respect
Be Honest
Build Trust
Stay in touch
Close the Deal
Step up when its your fault
Follow Through
Give Thanks
Recognize your responsibilty
Treat Customers Equally
Now it's your turn
Do you want to enhance the mobile experience for your customers and engage them in a loyalty rewards program that not only delights them, but amplifies your social media message  to other like minded customers? Do you need to be able to measure your loyalty program's success and evolve your social media and mobile marketing activities to keep your existing customers happy and attract and delight new ones?
Not sure where to start?
Fill in this form and we will provide a FREE mobile and social assessment of your company to show you what you are doing well and where you can provide innovative and dynamic changes to enhance your offerings and engage new customers.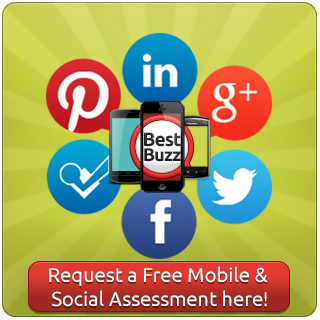 What tips have you used to delight your customers? Share them with us here:
Share and Enjoy